Ruia Associates
We make money work in your favor
Retirement Planning
Our professionals can help create an investment plan that works towards your long-term goals.
Portfolio Planning
Our goal is to construct and manage client portfolios with a high level of personal service.
Insurance Planning
Growing your wealth is a priority, but protecting and preserving your assets is equally important.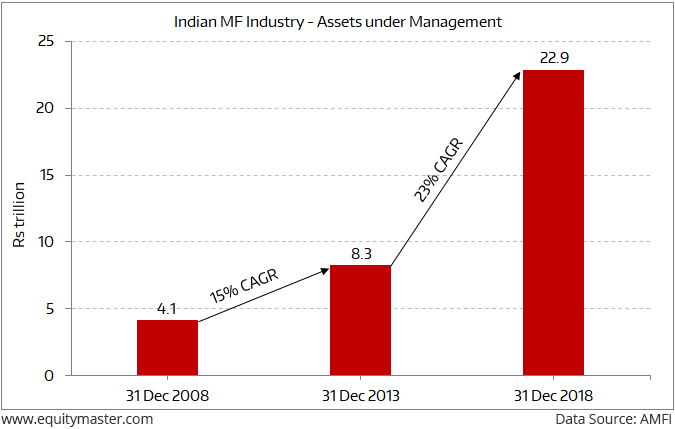 Growing Investments in Mutual Funds
A Mutual Fund is a trust that pools the savings of a number of investors who share a common financial goal. It is essentially a diversified portfolio of financial instruments – these could be equities, debentures/bonds, or money market instruments. The corpus of the fund is then deployed in investment alternatives that help to meet predefined investment objectives. The AUM of the Indian MF industry has grown from ₹ 6.42 trillion as of September 30, 2011, to ₹36.74 trillion as of September 30, 2021, more than 5½ fold increase in a span of 10 years.
90

%
Indian Assetshas grown investment under different AMCs in last 10 years. It literally sets in motion a series of new chances, such as entry of more and more retail investors.
2.39 crore
The number of mutual fund investors in has India doubled to 2.39 crore as of 30 June 2021 from 1.19 crore at the end of March 2017, according to NS Venkatesh, chief executive officer, Association of Mutual Funds in India (Amfi)
Decent Success
Our experts balance the fund in such a way that even in lowest market conditions, the funds give successful returns resulting in a decent success.
Premium AMCs
We are enpanneled with the most premium AMCs such as Mirae Asset, Axis MF, UTI MF etc. which have the capacity to deliver maximum returns in the market.
Result Oriented
Our team, headed by Adv. Deepak Ruia, are the experienced players who work in result oriented way in order to deliver maximum ROI.
At The Top of your lifetime investments.
Investing is a way to set aside money while you are busy with life and have that money work for you so that you can fully reap the rewards of your labor in the future. Investing is a means to a happier ending. Legendary investor Warren Buffett defines investing as "the process of laying out money now to receive more money in the future". The goal of investing is to put your money to work in one or more types of investment vehicles in the hopes of growing your money over time.